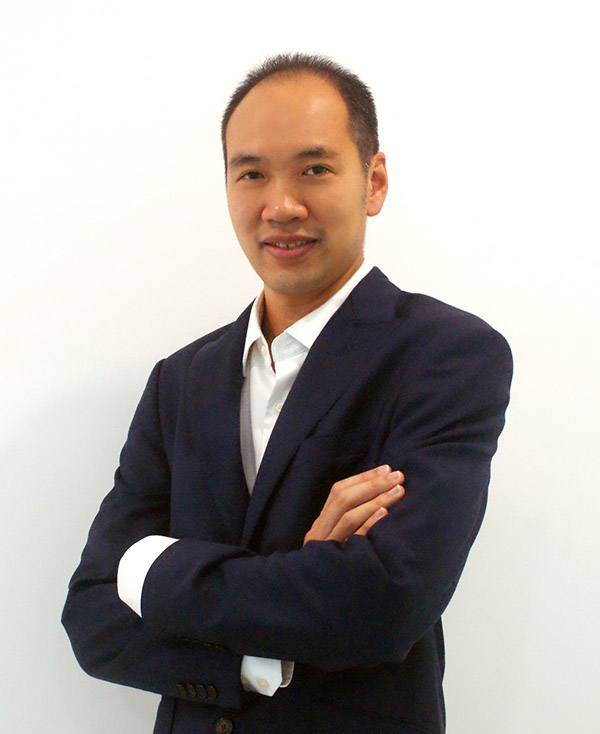 Aesthetic Physician - MBBS (IMU) / B.Med.Sc (UK) / Dip. Aesthetic Medicine (USA) / LCP (Mal)
Qualification

Degree of Bachelor of Medical Science (B.Med.Sc) (UK)
Bachelor of Medicine, Bachelor of Surgery (MBBS) (IMU)
Diploma in Aesthetic Medicine (USA)
Letter of Credentialing & Privileging Aesthetic Medical Practice (LCP) (Mal)
Member of The Malaysian Society of Aesthetic Medicine (MSAM)
Member of American Academy of Aesthetic Medicine (AAAM)
Member of Korea Academy of Aesthetic Surgery & Medicine (KAAS)

Certifications

Diploma in Aesthetic Medicine
Technique of Treatment with Autologus Platelet
Treatment of Melasma & Hyperpigmentation in Asians
Technique of Botulinum Toxin Type A Injection
Cryolipolysis Workshop
Technique & Treatment with Hyaluronic Acid Fillers
Dermaheal Training Workshop
Technique of Treatment with Powercell Thread
Ultherapy Workshop
Coolsculpting Workshop
Medical Aesthetic Advance Workshop
NanoFractional Radiofrequency Workshop
Advance Technique Training on Super Regenne Lift
Dual Yellow Medical Laser System Workshop
2 nd ADS & IMSA Co-Workshop Botulinum Toxin Master Class
Non-Invasive Skin Tightening & Body Contouring Workshop
Platelet Rich Plasma (PRP) Workshop

Participation

Aesthetic Asia 2011, Singapore
Scientific Conference of the IMCAS Annual World Congress 2016, Paris
Forum of Adipose Tissue & Stem Cell (FATS) 2016, Bangkok
The 5th Asia Forum for Aesthetic Surgery & Medicine (AFAS)
The 8th Congress of Asia Anti-Aging & Regenerative Medicine
The 9th Congress of Korea Academy of Aesthetic Surgery & Medicine (KAAS) 2017, Seoul, Korea
Dr Tan Teck Chuan obtained his undergraduate medical degree from the International
Medical University (IMU) in 2004. Dr Tan is a credentialed LCP (Letter of Credentialing & Privileging) Medical Aesthetic Physician in Malaysia. He developed a passion for aesthetic medicine since undergraduate days.
Dr Tan had the privilege to work in one of the largest aesthetic centre in Malaysia for many years. He is well-trained in aesthetic procedures such as lasers, botox and filler
injections and has a special interest in injectables, regenerative and anti-aging
medicine. He keeps abreast with the latest technologies and techniques by attending
various national and international conferences and workshops. He also has vast experience in diagnosing and treating skin diseases.
Dr Tan believes strongly in patient education. He understands his patients' concerns
and expectations. Each patient will have a personalised treatment program.